Want to know the secret to having elegant fingernails? Here's the pro tips.
DO's

moisturize your hands and nails
clean under the nails regularly
invest in a base and topcoat
put at least 2 coats of colour on your nails
keep them filed at the proper length
DON'TS
clip your nails with a clipper
put only one coat of colour on them
use substandard nail products
Here are some really good companies that make excellent nailcare products:
If you have any other questions then please leave a comment and I'll get back to you.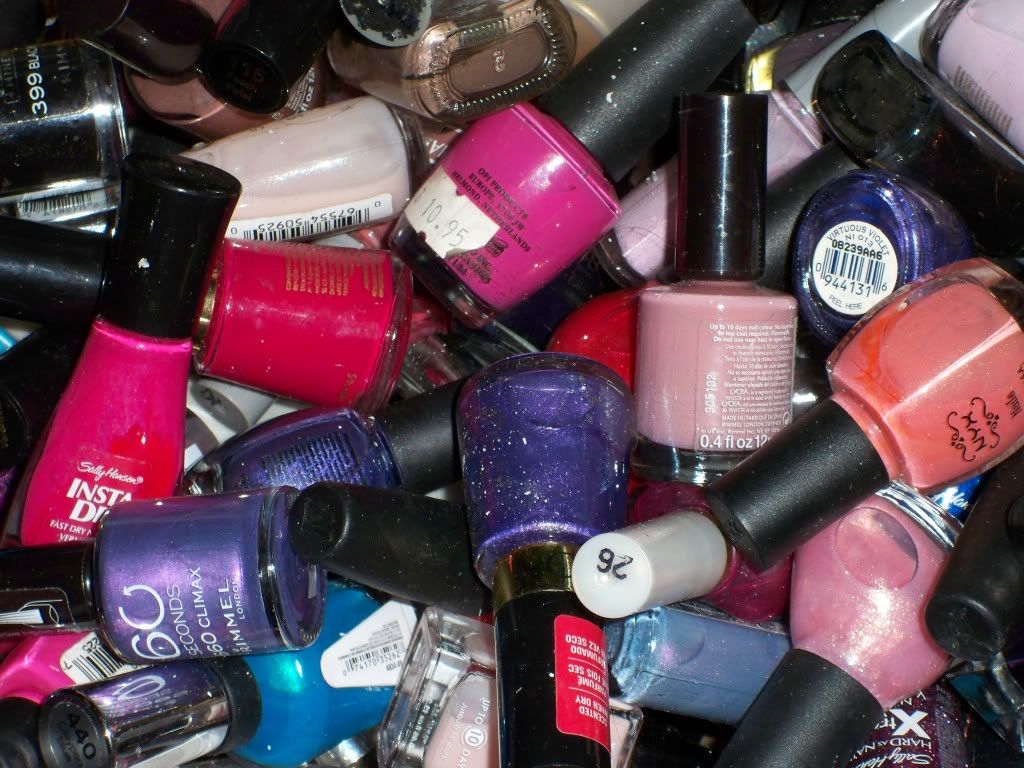 A sampling of my nail colours. I have appx. 150 colours.